AnnualMoffit Garden Walk
North English, IA
July 1, 2012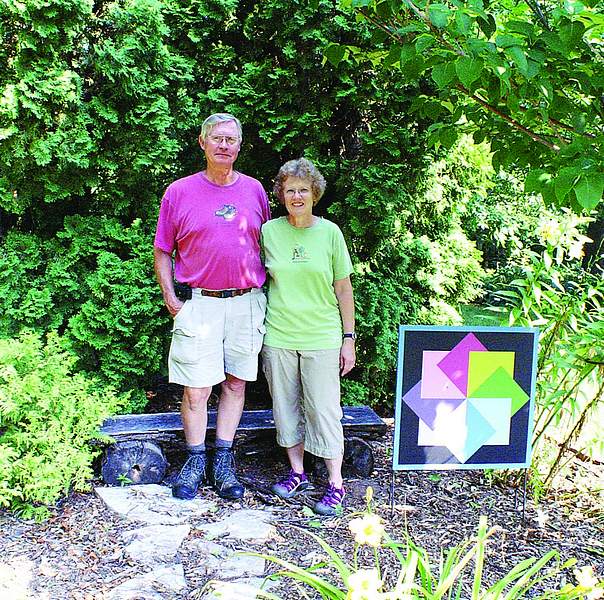 Lynn and Sherry Moffit were two of the hosts of the Annual Lily Walk in North English. Along with
beautiful daylilies and hostas, they also offered garden art and barn and garden quilts for display and sale.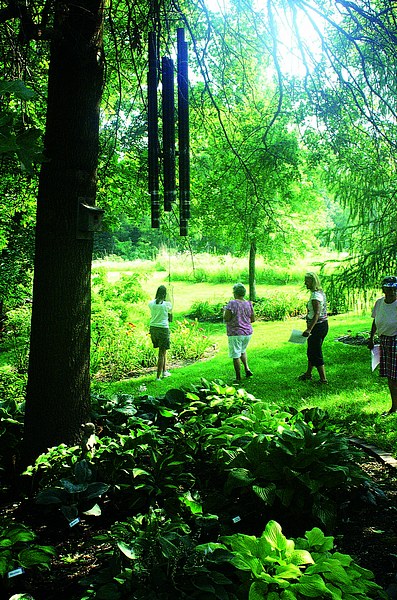 Visitors to the Lynn and Sherry Moffit home enjoy some of the 150 varieties of hostas on display.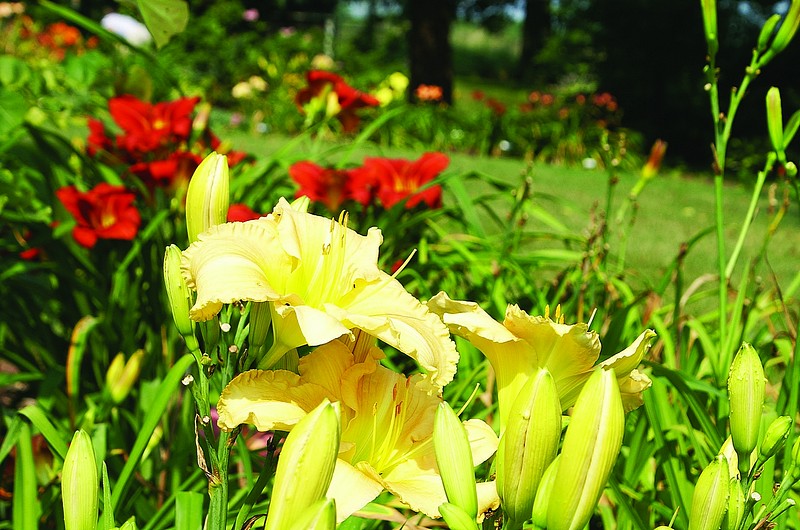 Some of the many daylilies on display in Lynn and Sherry Moffit's garden.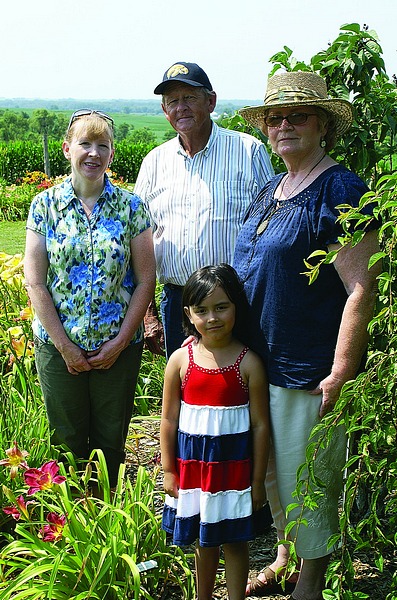 Robert, middle back, and Suzanne Moffit, right, were co-hosts for the Annual Lily Walk. Joining them for
the day was their daughter Diane Wheeler, left, and their great-granddaughter Mia, front.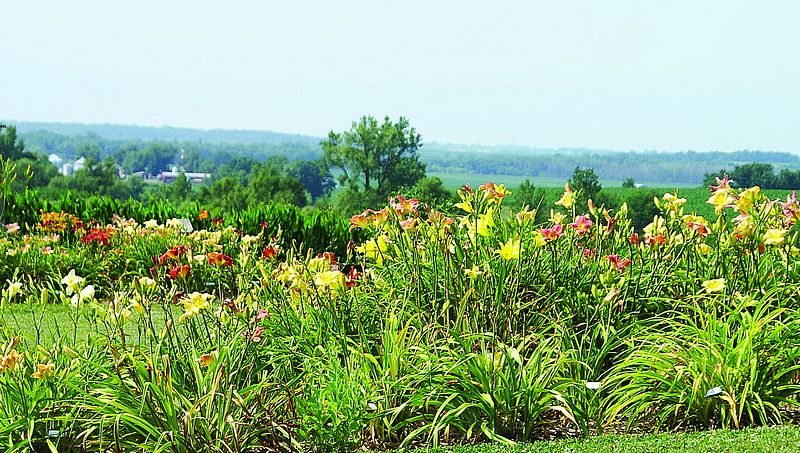 Hundreds of lilies help form a spectacular view in the backyard of the Robert and Suzanne Moffit home, rural North English.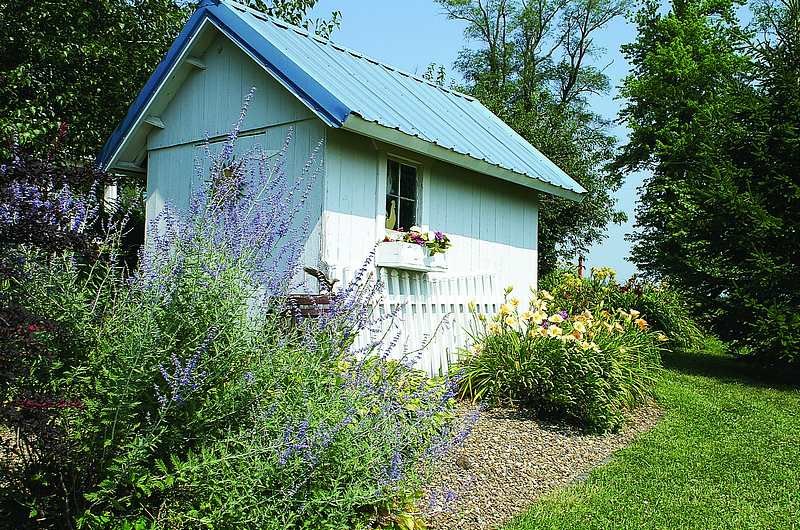 The old smokehouse is original to the Robert and Suzanne Moffit century farm. It was used as a playhouse for
their children and now serves as a garden shed.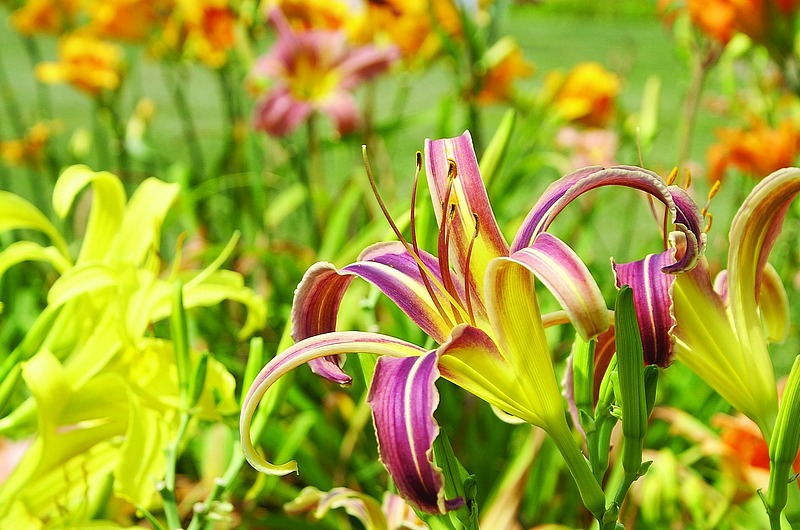 Over 500 varieties of daylilies were on display during the Annual Moffit Garden Walk.
These photographs were originally published in the July 11, 2012, edition of The English Valleys Star and are reproduced here by kind permission of the EV Star Editor and photographer (Manda Marshall).